All the ballistics from all manufacturers, finally... in one place.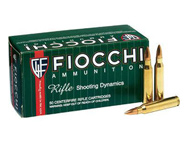 Fiocchi 9mm Recall
Effective September 17, 2012, Fiocchi of America is recalling various lots of 22-250 Rem. and 243 Win. centerfire rifle ammunition. No other Fiocchi products are included in this recall and only the following items and lot numbers are affected. The following ammunition products are affected by this recall
Hornady Product Recall
Hornady® Manufacturing announced the recall of seven lots of 500 S&W 300 gr. FTX® Custom™ pistol ammunition item number 9249. Hornady ballisticians have determined that some cartridges from Lot numbers 3101327, 3110256, 3110683, 3110695, 3110945, 3111388, 3111885, may exhibit excessive chamber pressures. Use of this product may result in firearm damage and/or personal injury.
The lot number can be found printed on the lower portion of the box label.
If you own any of these Lot numbers or have any questions regarding this recall, please call 800-338-1242. Hornady Manufacturing Company will make all arrangements associated with the return and replacement of this product.
Winchester Ranger .223 Ammo Recall
Olin Corporation, through its Winchester Division, is recalling twelve (12) lots of its RANGER® 223 Remington 64 Grain Power-Point® (PP) centerfire rifle ammunition (Symbol Number RA223R2).
Lot Numbers (last four characters): DM70, DM80, DM90, DM01, DM11, and DM21
Lot Numbers (last four characters): DK01, DK11, DK21, DK31, DK41, and DK51
Federal & American Eagle 45ACP Ammo Recall
Certain lots of recently manufactured 45 Auto ammunition may contain an incorrect propellant charge. Use of product from these lots may result in firearm damage and possible serious injury.
DO NOT USE PRODUCT FROM THE FOLLOWING LOTS:
36X628 through 38X765,38T401 through 38T414
Remington .223 Ammo Recall

Remington has determined that four (4) Lot Numbers of its .223 Remington 62 Gr Hollow Point (Match) Ammunition may have been improperly loaded. The four (4) Lot Numbers are identified above. Improper loading may cause a malfunction of the cartridge when the firearm is fired resulting in higher than normal pressures. This malfunction may result in damage to the firearm, serious personal injury or death.
Copyright 2009 | Ballistics101.com | All rights reserved

u